One virus has changed the lives of people all around the world. The media, both local and global, are investigating and writing articles on the same subject. 2020 is a year to remain in the history of media.
The core theme of the Fourth SisaIN Journalism Conference (SJC 2020), held on the thirteenth anniversary of 〈SisaIN〉, is also 'Pandemic.' What role has the media played in such an unprecedented crisis of global health? Why couldn't the Korean media become an object of trust? What can we do to foster better and stronger journalism practices dealing with COVID-19, science, medicine, quarantine, and public health—and how? The SisaIN Journalism Conference raises these questions to the media and all of us beyond it.
Welcoming Remarks at SJC2020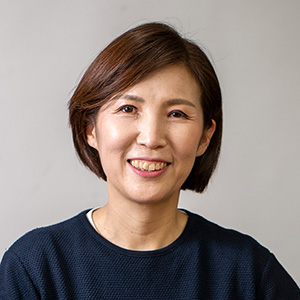 We all have experienced fear caused by a single virus threatening global health and disrupting the global economic ecosystem. The fear is still alive and well.
Meanwhile, media outlets across the globe face another challenge. Their competitive advantages and disadvantages have been made bare while covering and reporting on the same issue: the Pandemic.
Some media outlets were committed just to delivering real-time issues in a form of images or videos while others added more depth to their reporting. In the meantime, there were also outlets that were off the track or even failed to deliver facts. Not only that, such outlets even spread rumors and stirred up useless controversies.
"Are the press a mirror reflecting the society or a lamp that sheds light on the future?"
This is one of the long-lasting questions in media studies that came to my mind while experiencing and witnessing the so-called "Corona Journalism". Sisa In would like to spend some time with experts to reflect on what the press should cover and how to report as they navigate the Pandemic era while revisiting suggested answers to that question.
Reporter Carl Zimmer from the New York Times, a world-renowned science writer, will join us as Presenter, and Lee, Hyeok-Min and Lee, So-Eun as Panelists, who have dedicated themselves to examining and delivering Corona Journalism with Reporter Byeon, Jin-Kyeong and Kim, Yeon-Hee from Sisa In.
How to respond to the Pandemic was the game-changer in the U.S. Presidential Election this year.Likewise, the Pandemic response could serve as a criterion to decide the level of public confidence in the press.
Allow us to invite all distinguished journalists, pre-journalists, and students and teachers who are interested in media literacy as well as our respected subscribers and viewers to the debate.
In conclusion, I personally and sincerely hope that we would no longer have to hold SJC under the theme of the Pandemic next year.
November 2020LEE, Sook-Yi CEO of Sisa IN